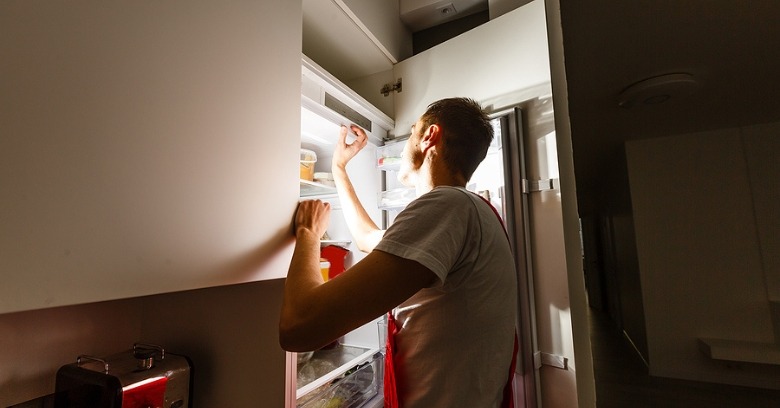 Needing Freezer Repair Help in Bryan Texas!
You Need to Call Appliance Fix!
Telephone 979-326-8407 For Prompt Freezer Repairs!
Many homeowners find that combined freezer-refrigerator models do not entirely satisfy their requirements, in particular when considering frozen foods.
That is the reason why so many bigger households decide to buy independent freezing units to manage larger numbers of all sorts of foods - in particular those who bring back wild game in the hunting season to freeze for future eating.
Then - The Freezer Breaks!
So, what will happen when you find yourself in need of Freezer Repair Help in Bryan Texas as that great big deep freeze just isn't running for any number of reasons?
Exactly what could have caused this?
A weather system blew thru and damaged the freezer!
An electric surge slammed Bryan Texas while you were at work!
Your residence was burglarized or suffered a minor fire!
Most importantly - do not be scared! Keep the freezer secured and do not open it at all, if it is possible.
Try to find Freezer Repair Help in the Bryan Texas vicinity and persuade them to check out your freezer.
Last but not least, be sure to contact Appliance Fix right away - because they're the right choice for Freezer Repair Help in Bryan Texas!
Why Is Appliance Fix The Smarter Option For Freezer Repair Help?
Deep freezers are generally very dependable and built to last for a long time; nevertheless, situations beyond our control do occur, causing us to immediately hunt for Freezer Repair Help in Bryan Texas.
When that happens, how can you determine that Appliance Fix is your wisest choice for freezer restoration in Bryan Texas?
The caliber of our servicing is first-rate!
We will quickly reply to your requirements - normally that very same day!
We underwrite our reliable repair efforts by including a guarantee of one-year materials and work!
If your freezer unit breaks down and you end up wanting Freezer Repair Help in Bryan Texas, you can be certain of having made the wiser option by contacting Appliance Fix at 979-326-8407 to restore your freezer unit - telephone today!
Need Freezer Repair Help in Bryan Texas?
Speak With Appliance Fix Right Away!
Telephone 979-326-8407 To Schedule An Appointment!